Infant Security Systems
---
The KinderGUARD® infant security system by Secure Care can help safeguard against devastating events. KinderGUARD® provides assistance by acting as a personal security guard for each infant and child wearing a transmitter.
Our RFID (radio frequency identification) tags uniquely identify each infant and report their location to staff. How? Immediately after birth, a tag utilizing a unique code is applied to the ankle of an infant. This code is used to identify the infant as it enters or exits a monitored area, matches the infant to their mother before a staff member enters the family room and helps to prevent the possibility of infant abduction by employing cutband technology.
When a tag is tampered with or removed without proper authorization, the facility locks down and audible or silent alarms are triggered. When an unauthorized person attempts to remove a monitored infant from the secure area, any number of options can be activated. The doors will automatically lock, automated computer and video camera recording will begin, and audible or silent alarms will activate.
The monitoring stations are powered by a Windows® based computer system running Secure Care Software which is easy to use, easy to understand and simple to maintain. When an unauthorized person attempts to remove a monitored infant from the secured area, we are able to show near real-time on-screen status of automatically locked doors, infant location and alert/alarm condition information.
Let our high quality systems be the eyes and ears of your security department, augmenting existing policy and procedure protocols. Our professional and highly qualified staff will assist your facility in choosing the proper technology for your needs as we have for thousands of customers over the past 25+ years.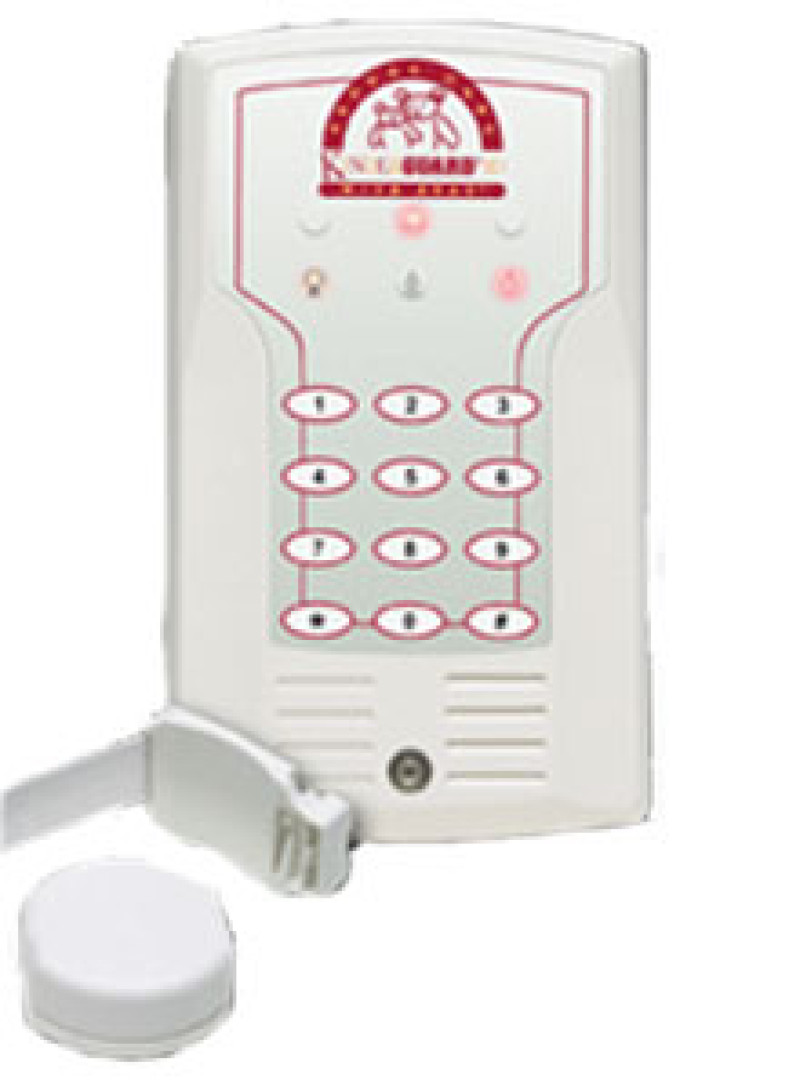 ---
MatchMaker ID
Add value to your Infant Protection System with Secure Care Products, Inc. MatchMAKER® ID. This mother/baby matching system was designed to augment our KinderGUARD ID®, Infant Security System. Utilizing the exact same RFID (Radio Frequency Identification) tag, this system provides nursing staff an effective, silent and discreet way to match a mother to her baby.
Provide your new parents with the additional comfort they deserve by using the products you trust!
MatchMAKER® ID employs a simple and easy to view LED which indicates "match" or "no match" without annoying alarms. It verifies the match before entering the mother's room and Maintains parents confidence. Provides Silent visual display while also avoiding embarrassing moments. Simple and effective.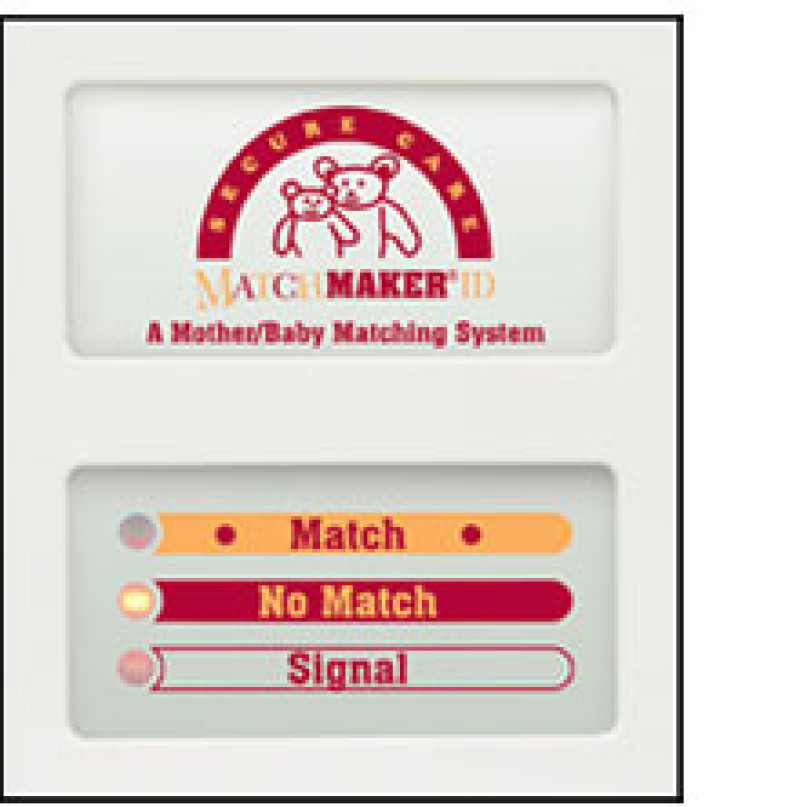 ---
Transmitter
The KinderGUARD ID Infant Transmitter with STAT (system transmitter active test) is an active RFID tag that transmits a unique identification code. It employs cutband technology as well as activate door locks. The STAT feature allows for 100% transmitter supervision. Pre-measured tamper-resistant straps, available in three lengths with Re-useable Tag Disposable, curved cradle & strap and an engraved Expiration Date for easy management. This features a lightweight design made of Hypo-allergenic, non-latex, poly-carbonate material construction. This products is water resistant and easy to clean while being sealed without the use of chemical adhesives.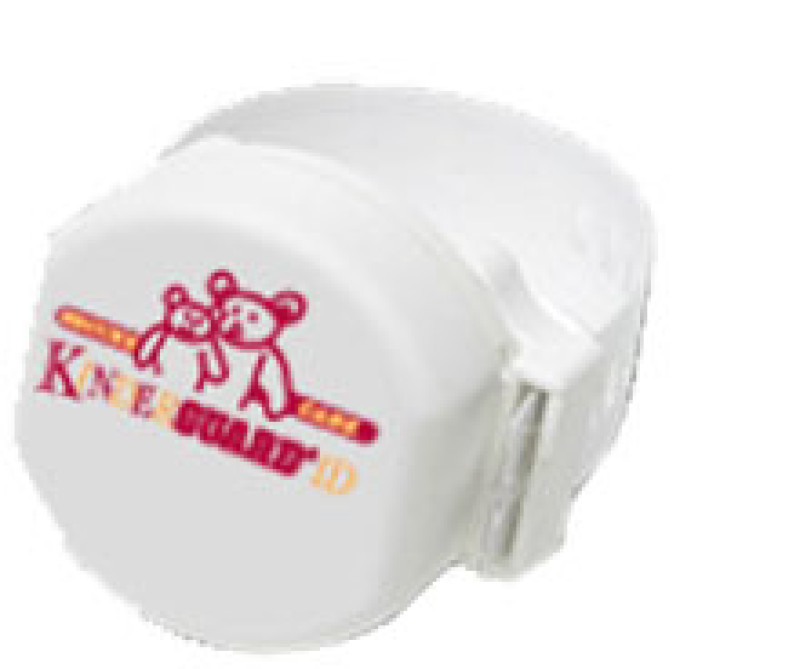 ---