Electrostatic Disinfection & Sanitation
---
We now offer a spraying service for sanitizing your facility and have opened up our service outside of the healthcare sector. Contact us to schedule your service today!
---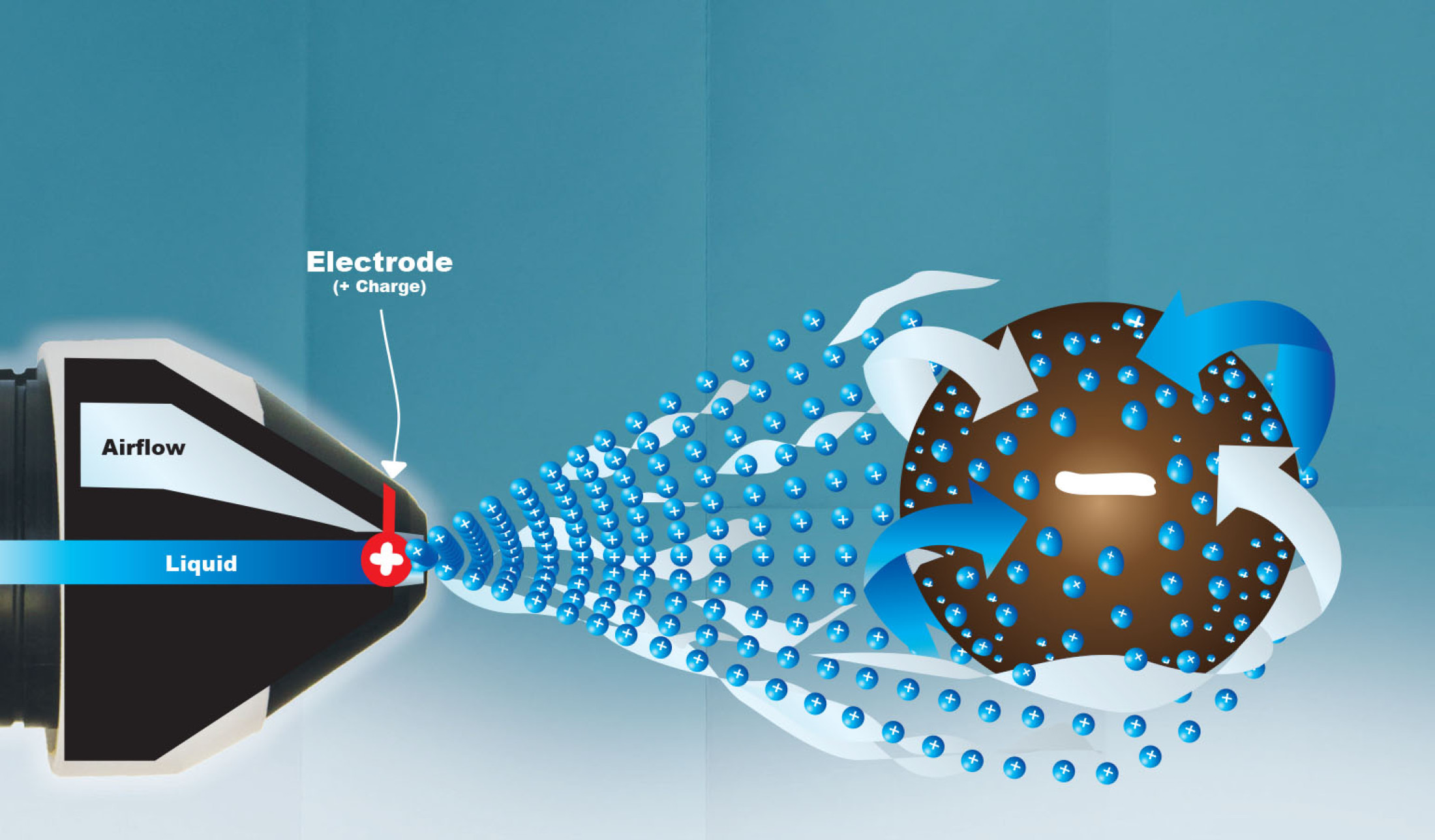 What is Air-assisted Electrostatic Spraying?
With the air-assisted electrostatic spray-gun, applying chemicals efficiently and effectively is easy and covers all surfaces. Food service areas can even be sanitized! The electrostatic charge ensures that even the hard to reach places are coated evenly. The sanitization line is the ideal solution for bio-security, fighting MRSA, E. Coli, salmonella, swine flu, C. Diff, H1N1, and various other bacteria and viruses.
Air-assisted Electrostatic Spraying PDF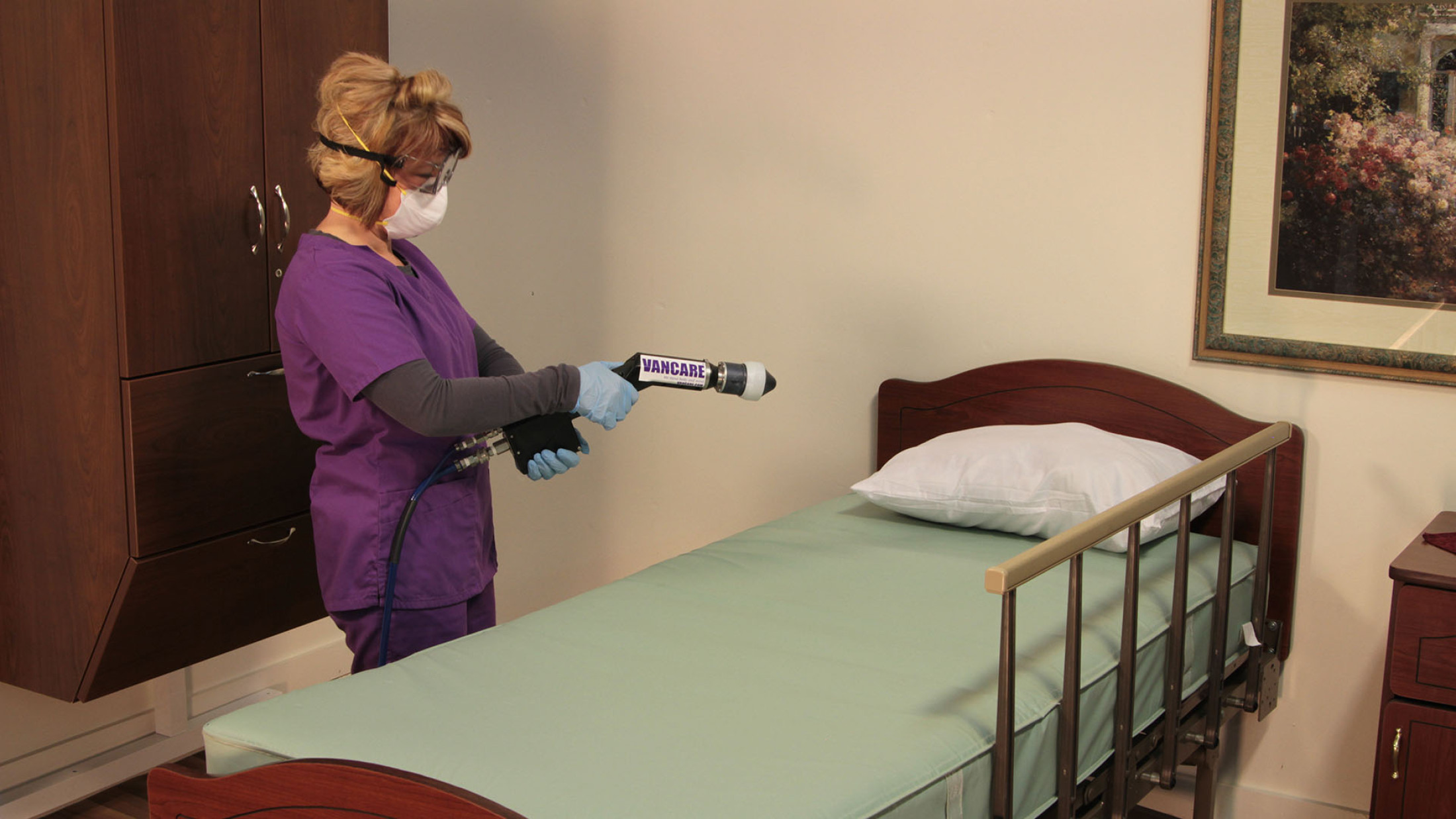 Markets We Serve
Hospitals
LTC Facilities
Assisted Living Facilities
Medical Offices & Clinics
Education & Daycare
Athletic Facilities
Veterinary & Animal Facilities
EMS, Fire & Police
Foodservice
Commercial Properties: Offices
Research Labs
Biomedical Manufacturing
Pharmaceutical Manufacturing
Food & Beverage Manufacturing
Transportation
Correctional Facilities
Government Facilities
Residential Properties
---