Service & Installations
---
What We Service
Since 1988, we supply parts and deliver service for all of our products in the healthcare industry. Our installation crews and certified technicians are available Monday through Friday, within our 5 state territory. With strategically located service personnel, service calls can be accomplished within 24 hours in certain circumstances. We also provide an after hours Support Line for your emergencies during the evenings and on weekends. After Hours Support – 440-826-0324 ext 13.
We service the following types of equipment:
Secure Care Products Wandering Resident & Infant Security System
Mobile and Ceiling Lifts
Nurse Call Systems
Fall Prevention Systems
Video Intercom Systems
Access Control Systems
---
Michigan Partners

TEC Systems is one of our service & installation partners in the state of Michigan. Owner, Aaron Wright, is dedicated to providing the high level of service and authorized installation that our customers have come to expect from Secure Care Health Systems. Aaron has been in business for more than 30 years and works side by side with our customers, installation crew and staff. Aaron and his staff have obtained many significant licensees' for doing business in the Long Term Care and Acute Care Industry, specifically meeting the requirements of the state of Michigan.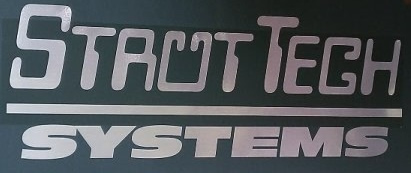 Strut Tech Systems specializes in design, engineering and installation of support framing for over-head medical equipment, partition supports, audio/visual equipment, patient lift systems, casework and art storage systems. Strut framing material is specified by Architects as an industry proven support system for many applications.
---
Preventative Maintenance Plans
We are now offering preventative maintenance programs on all of our systems.
Save time and money over the course of the year with Secure Cares New Preventative Maintenance Program. For just a fraction of a cost of replacing a panel, have a certified technician come to your building once a year for an inspection of your complete Secure Care System. This will help prevent emergency service calls, overtime due to system being down, as well as confidence that your system is working completely.
Contact us today for a quote of your annual inspection.
---